The CEO of YULCOM Technologies, Youmani Jerome LANKOANDE will give a presentation during the webinar – Business opportunities in Africa's promising markets.
This event is part of the webinar series On the Road to Internationalization with Investissement Québec International, offered free of charge by Investissement Québec International and the Chamber of Commerce of Metropolitan Montreal's Acclr International Trade Services. This series gives you the tools you need to develop your business in some of the most promising national and international markets this year.
The activity will be held in French.
Date: Thursday, October 7, 2021 from 9:30 a.m. to 11 a.m.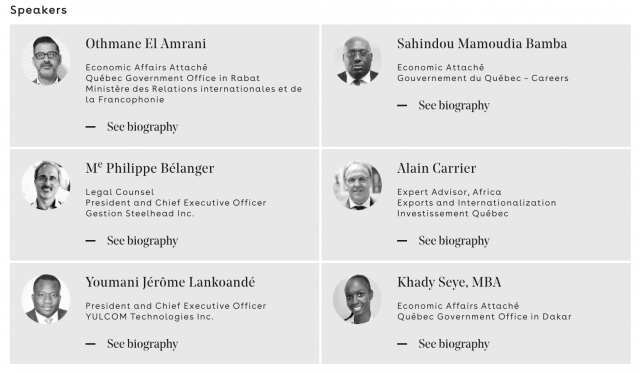 Read more about this event here .