YULCOM winner of the Jury's Favorite Diversity and Inclusion Award presented by Global Affairs Canada at MercadOr 2023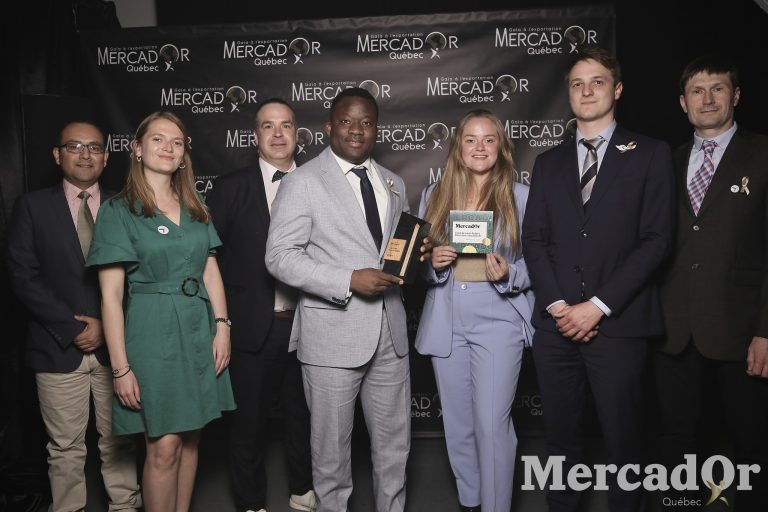 MONTREAL, May 25, 2023 – YULCOM Technologies received the « favorite » award from the Diversity and Inclusion jury presented by Global Affairs Canada at the MercadOr 2023 gala.
At the gala held on May 24, 2023 at the Old Port of Montreal, this prestigious competition celebrated the innovation, resilience and success of SMEs that are making Quebec shine in the four corners of the world, by exporting their services, products and expertise. From Vancouver to New York, by way of Tokyo and Rome, thousands of Quebec companies are making our province shine abroad.
« At YULCOM, we believe that talent knows no nationality or race. We are proud to count on the diversity of talent that makes up the YULCOM team in Canada and around the world. This award rewards the creativity of this team, which successfully delivers digital transformation, Big Data and Artificial Intelligence projects in several countries in America, Asia, Africa and Europe. Thank you to all our partners who support us in many markets around the world », says Youmani Jérôme Lankoandé, CEO of YULCOM.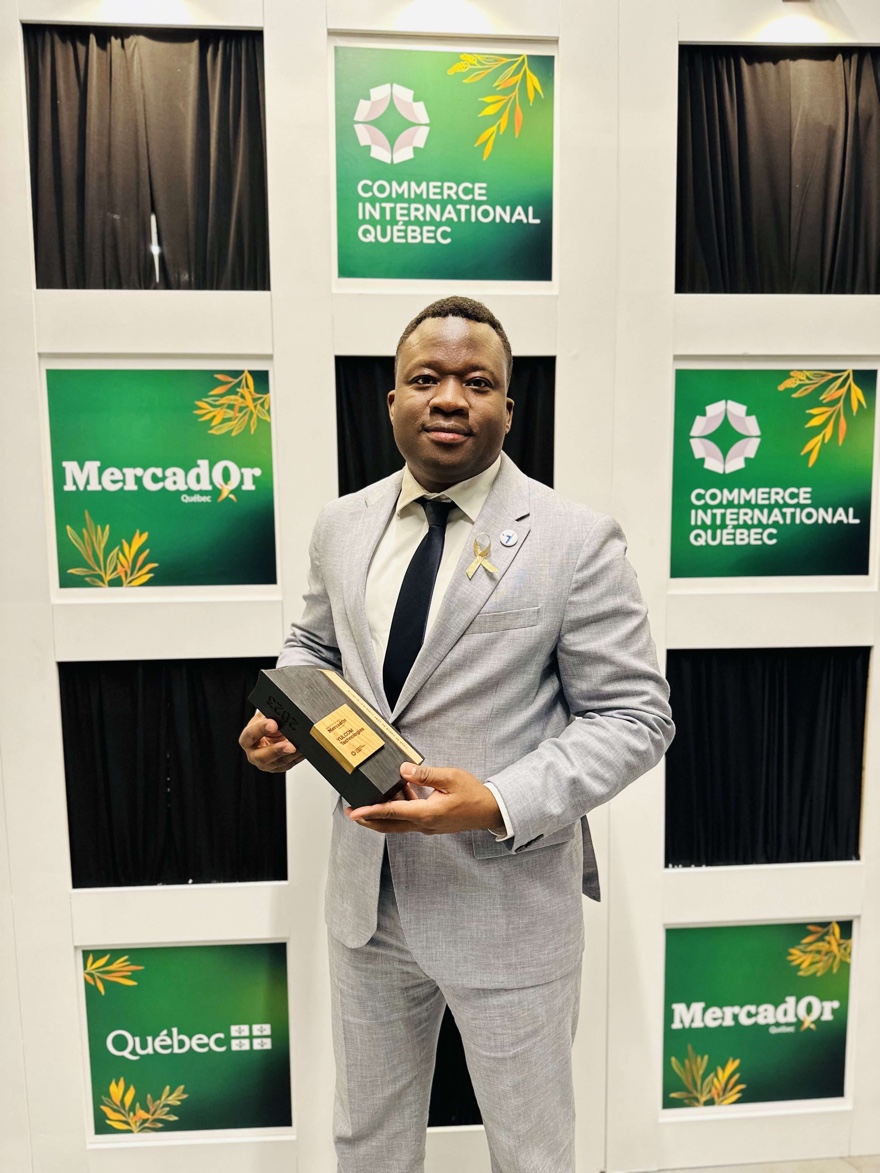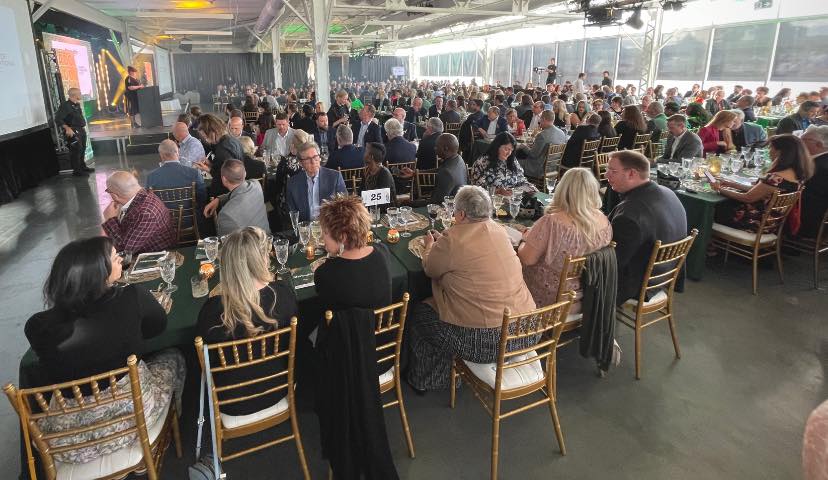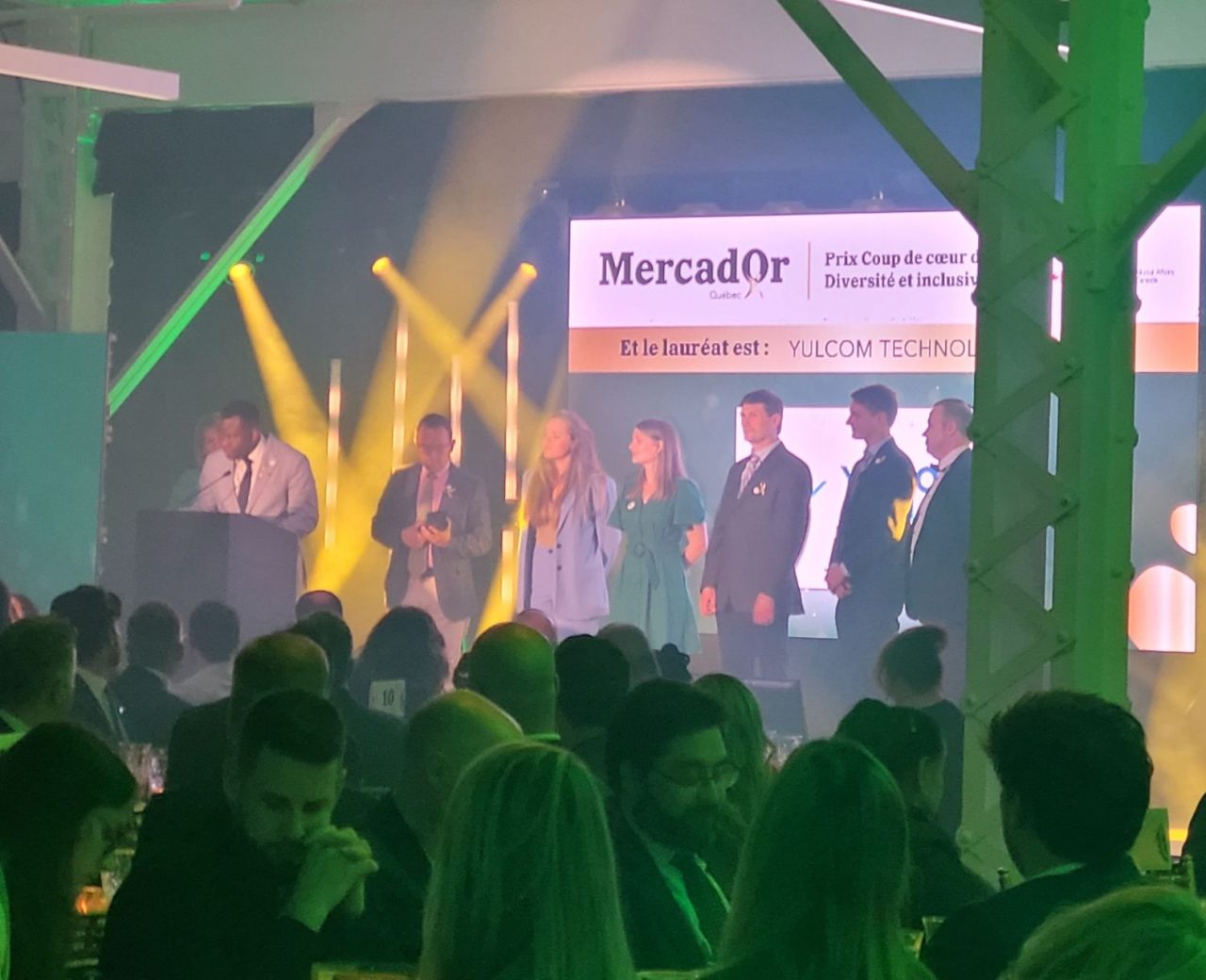 In 2022, YULCOM Technologies won the MercadOr 2022 regional award for its efforts and success in exporting its products and services around the world. YULCOM received the award for the Montreal West region in the market diversification category for companies with sales of $50 million or less and exports of less than $5 million.
In his acceptance speech, Mr. Lankoandé also thanked Excellence Industrielle Saint-Laurent, Invest Quebec, IRAP and CANEXPORT for supporting YULCOM's international expansion.