Colombia: YULCOM Technologies wins a fintech contract with VISIONAMOS TECNOLOGÍA S.A.
Bogotá D.C., Colombia, July 5, 2023 – VISIONAMOS TECNOLOGÍA S.A. has awarded YULCOM TECHNOLOGIES a contract for the provision of financial technology services.
Under this contract, YULCOM will provide professional services for the modernization of the VIRTUALCOOP financial core platform. An interdisciplinary team with expertise in big data, cloud and IT engineering will be in charge of performing the analysis and developing the subsequent work plan for the project.
This project will allow VISIONAMOS TECNOLOGÍA S.A. to take advantage of the benefits of upgrading its platform, including robust support and documentation, increased scalability and performance, seamless integration with new IT environments, access to a wide range of libraries and tools, and easier accessibility to information.
« YULCOM brings expertise in implementing digital solutions for the financial sector. This project is a major challenge that will allow us to share our expertise with VISIONAMOS TECNOLOGÍA S.A. YULCOM will provide highly qualified personnel for the continuous improvement of its platform, » said Youmani Jérôme LANKOANDÉ, president and CEO of YULCOM.
The entire YULCOM team is delighted with the trust placed in them by VISIONAMOS TECNOLOGÍA S.A.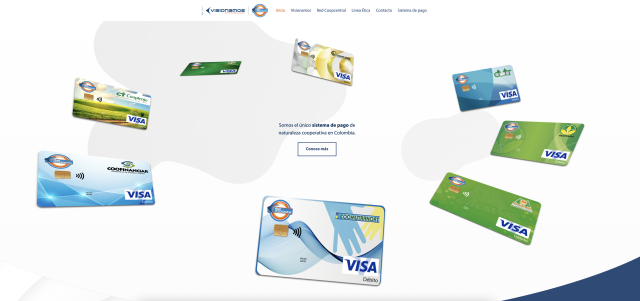 About VISIONAMOS TECNOLOGÍA S.A. and VISIONAMOS ASPBV
VISIONAMOS TECNOLOGÍA S.A. is the strategic ally in information technology, which provides technical and operational capabilities to VISIONAMOS ASPBV, entity that performs the Administration of the only Low Value Payment System of Cooperative nature in the country.
Together, the two organizations operate the Coopcentral Network, fulfilling the objective of integrating the cooperative and solidarity sector technologically, operationally and transactionally, as well as developing processes and procedures for the business management of payment methods and transactional channels that allow us to meet the needs of products and services of the sector.
About YULCOM
YULCOM Technologies is a multinational consulting firm in information technology, systems integration and artificial intelligence solutions, headquartered in Montreal. YULCOM specializes in web design, software development, web packages, and web and mobile applications. It assists its clients in integrating the best digital technologies and improving their business processes in the Americas, Europe, Africa and Asia.
For more information:
Louis Caron – Project Manager – clouis@yulcom.ca – 1500 Du Collège, office 400 Montreal, QC, H4L 5N4 Canada – Tel: 514 375 6190 – www.yulcom-technologies.com