YULCOM Technologies wins the MercadOr Regional Award  Montreal-West 2022-2023
MONTREAL, October 24, 2022 – YULCOM Technologies wins the MercadOr 2022 regional award for its efforts and successes in exporting its services, products and expertise around the world. YULCOM received this award for the Montreal – West region in the Market Diversification category for companies with $50 million and below in sales.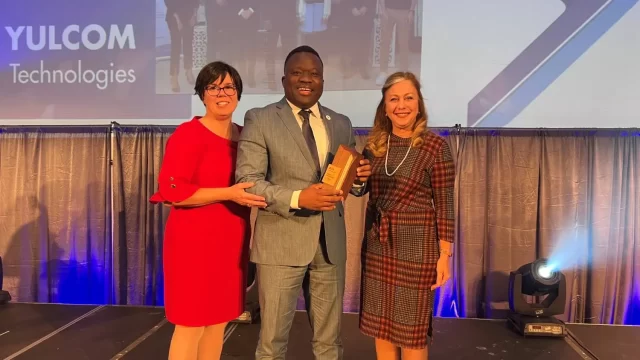 Youmani Jérôme LANKOANDÉ, CEO of the company comments: « This award recognizes YULCOM's teams in Canada and internationally who, through their continuous efforts and creativity, have enabled YULCOM to successfully deliver digital transformation, Big Data and Artificial Intelligence projects in Canada, the United States, France, Belgium, Lebanon, Morocco, Tunisia, Côte d'Ivoire, Burkina Faso, Togo and several other countries around the world.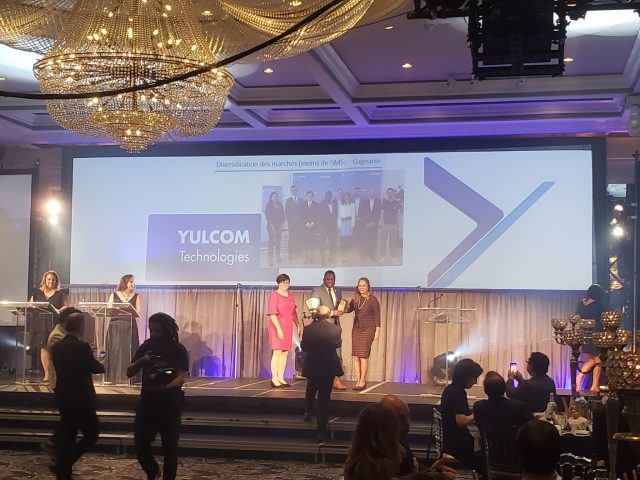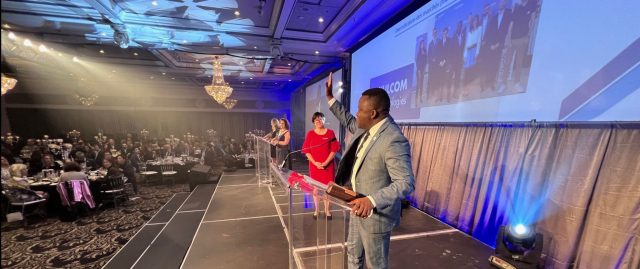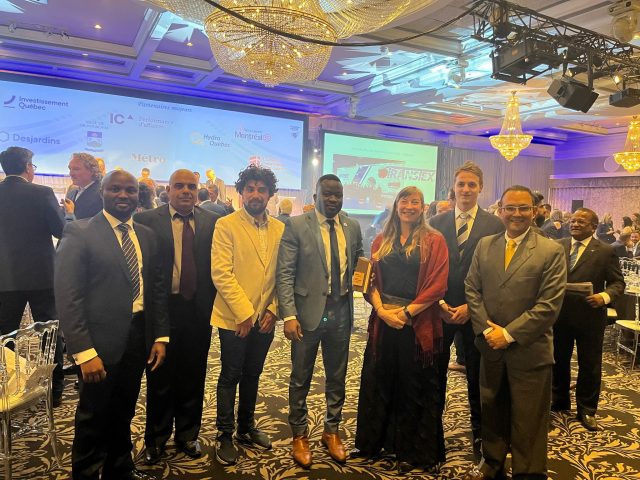 MercadOR recognizes the exceptional achievements of a company that has been able to diversify its markets over the past three years. The company must demonstrate a structured approach and stand out through its management and market development practices.
During his acceptance speech at the Gala Alpha of the Chamber of Commerce and Industry of Saint-Laurent – Mount-Royal, Mr. Lankoandé also thanked Excellence Industrielle, Investissement Québec and CanExport for their support in the planning and financing of YULCOM's international operations.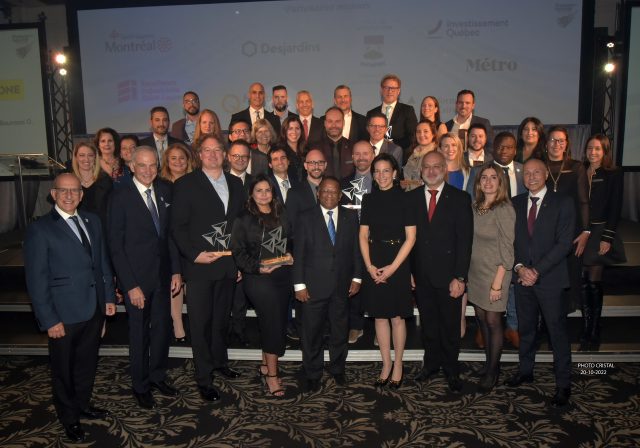 About MercadOr
MercadOr Québec, organized by Quebec International Trade, highlights the efforts and successes of companies that export their services, products and expertise to the four corners of the world. From Vancouver to New York, Tokyo to Rome, thousands of Quebec companies are promoting Quebec abroad.
About YULCOM Technologies Inc.
YULCOM Technologies is a multinational consulting firm in information technology, systems integration and artificial intelligence solutions, headquartered in Montreal. YULCOM specializes in web design, software development, web packages and web and mobile applications. It assists its clients in integrating the best digital technologies and in improving their business processes in America, Europe, Africa and Asia.
Information
Louis Caron
Project Manager
1500 Du Collège, Suite 400, Montreal, QC, H4L 5N4 Canada
info@yulcom.ca – Tel: +1 514 375 6190 – www.yulcom-technologies.com