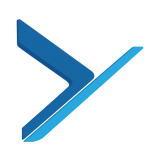 Website YULCOM Burkina
YULCOM is a Canadian company specializing in computer engineering, digital strategy, acquisition and installation of information technology tools.
Starting date : September 2021
Contract : CDD
Experience level : 3 years minimum
Level of study : Bac + 4 in business administration / business management / Marketing / corporate communication / or an equivalent diploma
Job description :
To support its growth in Africa, YULCOM Technologies is looking for a sales director in charge for its office in Ouagadougou in Burkina. Its mission will be to support the business development team in its business development.
Missions :
• Create / feed a customer database in order to establish the commercial action plan
• Develop a sales pitch for customers
• Detect needs among our customers through phoning / mailing operations
• Present our services and business solutions to potential clients
• Maintain positive and fruitful relationships with clients
• Solicit and follow up on prospects
• Be on the lookout for digital technologies
• Ensure sales growth by achieving set objectives
• Actively monitor your files to maximize conversion to sales
Profile sought :
• Excellent oral communication and good writing skills
• Experience in B2B prospecting and customer acquisition in Burkina
• Good knowledge of the business environment in Burkina
• Knowledge of the functioning of public administration in Burkina
• Experience in the management of public tenders in Burkina
• Good network of contacts in Burkina
• Mastery of digital collaborative work tools
• Determined, positive, autonomous, responsible and motivated person
• Ability to maintain constant performance in order to meet your objectives