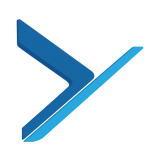 Website YULCOM Togo
YULCOM Technologies is a Canadian multinational firm specializing in computer engineering, digital strategy, acquisition and installation of information technology tools.
Starting date : October 2021
Contract : CDD
Experience level : 1 years
Level of study : Bac +2 minimum
Job description :
Are you passionate about new technologies and IT development? Do you want to develop your knowledge in these areas?
This position is for you!
YULCOM Technologies is looking for a Java / Spring Boot Developer .
Missions :
Participation in the design and creation of databases
Development of necessary functionalities as needed
Analysis and Development of the desired changes
Update the progress of your development
Produce the necessary documentation to maintain the tool in operational conditions
Continuous integration and deployment of applications
Production and consumption of Rest web services
Profile sought :
Good knowledge of frameworks and tools: Spring Boot, Git
A successful experience in JAVA development
Database skills (MySQL PostegreSQL)
Good knowledge of web technologies (HTML, CSS, JS, ANGULAR)
A good relationship that will allow you to easily exchange with the teams