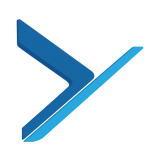 YULCOM Montréal
YULCOM is a Canadian company specializing in computer engineering, digital strategy, acquisition and installation of information technology tools.
Date of entry: September 2021
Type of contract : Fixed-term contract
Job description :
As an IT Solutions Architect – Software and Business Intelligence you will be called upon to participate in digital service development projects, including the deployment of web portals, mobile applications, etc.
Your role will consist of:
Réaliser des analyses d'impact et formuler des recommandations relatives à l'intégration des solutions
Produire les livrables d'architecture logiciel
Superviser l'implantation de toute la pratique de développement applicatif en vous basant sur des concepts comme le mouvement DevOps (Jenkins, Docker, Kubernetes, OpenStack…), et le développement par microconteneurs (containers), les cadriciels (framework)
Contribuer à l'élaboration des scénarios de transition des applications actuelles vers les cibles définies;
Travailler sur des projets novateurs tels que des projets d'objets connectés (IoT)
Assurer le transfert de connaissance de l'architecture logicielle aux équipes de développement.
Langues de travail  :français et anglais
Éducation :
Formation universitaire BAC + 4 en technologies de l'information
Expérience :
Expérience pertinente en architecture logicielle au sein de programmes ou projets d'envergure
Connaissance des principes et pratiques de l'architecture TI et de plusieurs modèles l'architecture logicielle, notamment: Service-oriented Architecture (SOA), Event-driven Architecture (EDA),Microservice Architecture (MSA), Cloud native application (CNA) et Domain-driven Design (DDD)
Expérience dans les projets de fintech